Ruth Mukisi born on 18 September, 1992 is a Zanaco Ladies FC footballer who players as a central midfielder.
Widely known by her last name Mukisi, as most people wouldn't be able to recognize her when you call her Ruth which is her first name.
Nicknamed Kolo (parent) by team mates and sometimes coaches and some of the players would call her Amai Busa (The Pastor's wife).
Mukisi has played her entire part of her football career for Bauleni Sports Academy (BUSA) before moving to Zanaco Ladies.
She took over the armband from Emeldah Musonda. The technical bench named her team captain due to the leadership qualities that she possesses both on and off the pitch.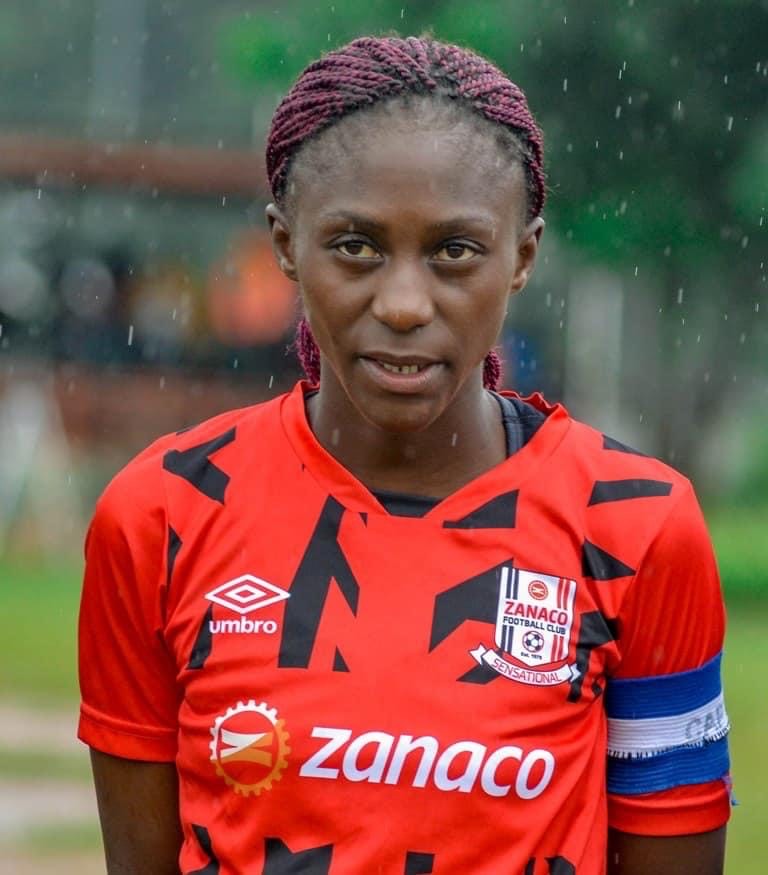 The veteran captain's presence and influence has been pivotal to team's success as she brings in a lot of experience having played for the Zambia Women's national team before.
Apart from being a team player, her awareness, maturity and tactical discipline has been key to the team's good performance.