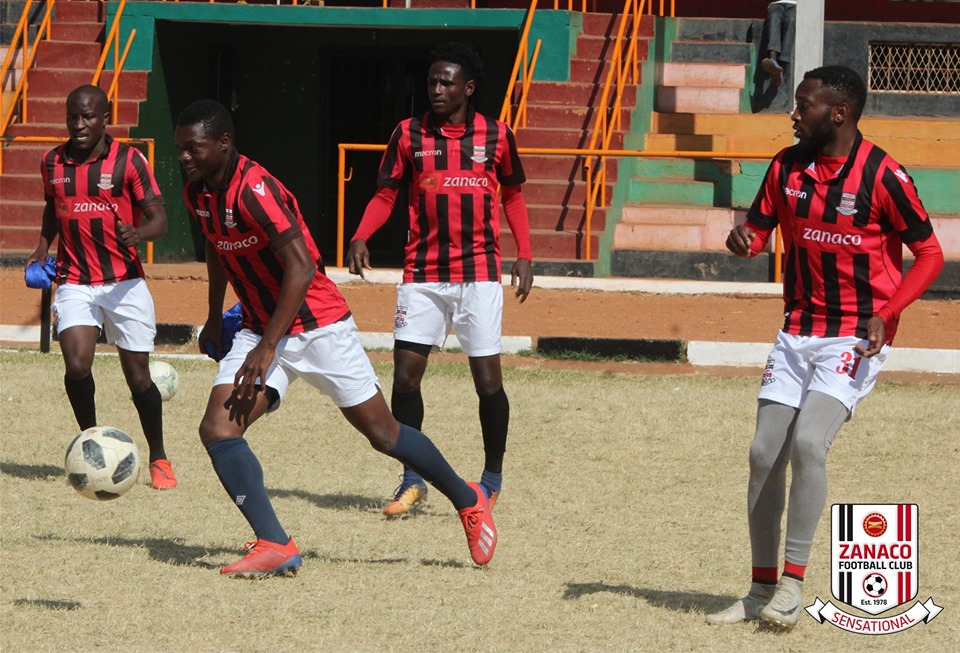 SENSATIONAL ZANACO FC
ZANACO FC started as a social team in 1978 when financial institutions in and around Lusaka decided to form a League specifically to play among themselves as a way of socializing and sharing experiences, not only what goes on in the financial world, but as well as interacting more to have a proper insight of various aspects of the banking and financial realm in general.
In 1989, ZANACO FC won promotion to the Premier League and have since been there as a top team that has not suffered demotion to the present day. The only other team that has not tested demotion from the Top flight is Power Dynamos. Since winning the right to play in the country's highest league in 1979, Power has gone from strength to strength, winning six league titles, the same number of honours as ZANACO FC.
That the team would be nicknamed "Sensational" ZANACO FC between 1987 and 1988 after winning the BP challenge Cup as a Second and First Division side, is well deserved.
BANKING ROOTS
Founded in 1978 as a social team by management trainees of the Zambia National Commercial (ZANACO) Bank, ZANACO FC, with no idea whatsoever of what would become of the future for the club, has turned into one of the finest teams in Zambian football history the last 27 years since 1987 when they lifted the BP challenge Cup trophy as a member of the lower tier.
The essence for the formation of the club was to basically allow the Bank's employees to interact with the view to promote social growth. The founding members used to meet at Lotus Inn, a famous rendezvous on Lusaka's Cairo Road. It is from there that the team was formally born at the famous Lusaka rendezvous – a meeting place for most working-class personnel who would cool off while engaged in mostly business-related talk.
The founding fathers credited to the formation of the social team then were a group of four people namely, Ben Banda, Nathan Lupupa, John Kasengele and Lloyd Choongo who became the team's anchorman.
These pioneers of the team, after graduating from the University of Zambia in different fields, were employed as Management Trainees. Later, in their relentless effort to promote the team to another level, were joined by Obert Hanamwanza and Mike Chanda who were employed as Bank Clerks.