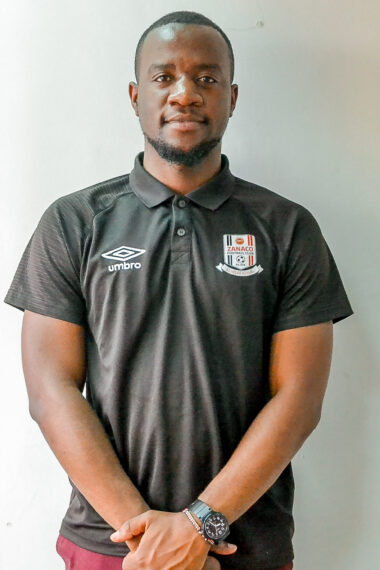 Ferdinand Chikambwe
IT Officer
Nationality

Zambia
Is the social media coordinator at Zanaco Football club with a responsibility of communicating to our fans and other industry professionals via the club's social media platforms. He is mandated to create and maintain a strong network of company calendar and schedule appointments from social media and website engagements.
Mr. Chikambwe is very hard working and pays attention to detail. Mr. Chikambwe is experienced in computer science and technology (ITC), website development and social media marketing. He was appointed at Zanaco Football Club in March 2019. Chikambwe is currently pursuing a bachelor of Science In Computer Networking and Engineering (CISCO).
His desire is to see Club's business plans and activities are implemented which see the club will remain a powerhouse of soccer in the country.
It seems we can't find what you're looking for.