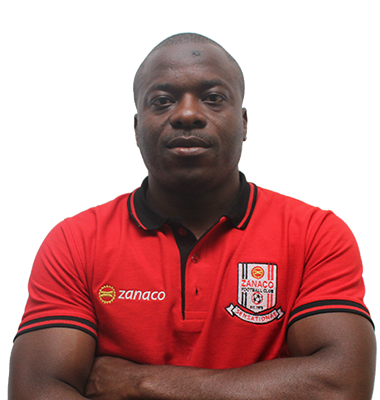 Allan Matiya
Media Liasson Officer
Nationality

Zambia
Mr Allan Matiya started as a freelance journalist, writer, and photographer with a passion for covering Zambian football stories.
Matiya attended his primary school at Woodlands 'B' in Lusaka, then Hillcrest Technical High School in Livingstone where he completed his secondary education.
Enrolled at the University of Zambia in 2005 for a Bachelor's of Arts in Library and Information Studies but briefly withdrew in the third year.
With that twist of fate, he ended up joining journalism on a full-time basis. While at UNZA, he worked for Zamfoot (www.zambianfootball.co.zm), an online media publication within the campus.
His first publications/works appeared on Zamfoot, which comprised of people like Musonda 'Ba Muzo' Chibulu, Francis Alisheke, and Chimuka Hampango.
The website received so much praise from a number of soccer fans across the country, with some printing, TV, radio, and other online publications quoting the site and using their images and other works.
Over the past fourteen years, Matiya has worked with Zambian Football publications. He focuses mainly on football stories and images.
In 2013, he joined Zanaco Football on a part-time basis as a correspondent and was employed as a media officer on a full-time basis in 2016.
His first major assignment for Zanaco was the CAF Confederation Cup match between Zanaco FC and Harare City of Zimbabwe and later on Stade Gabesien of Tunisia.
Allan has been recognized as one of the top Zambian journalists, which has seen him travel with the Zambia National Team for international matches and carry out a number of assignments as a correspondent for different media houses, including the Times of Zambia and Zambia Daily Mail.
His works and images have been published in prestigious publications such as travel magazines, national newspapers, and other online media platforms.
In 2016, he traveled with the Zambia U-20 National Team to Rusterburg. He was also part of the media team for the 2017 U20 Afcon Championship hosted by Zambia.
He was also part of the Football Association of Zambia Media Team during the 2012 Zone 6 Games and the 2013 COSAFA Cup Senior Challenge hosted by Zambia.
Other Areas of Responsibilities:
Currently the Official Photographer for the MOPANI COSAFA U-20 Youth Championship
Currently part of the Football Association of Zambia Media Team
Currently a Football Association of Zambia Publicity Committee Member
It seems we can't find what you're looking for.